Electronic dosimeters are used to monitor the personal dose when handling radioactive substances. They measure gamma and X-ray radiation and allow the safe determination and display of the accumulated personal dose. They are small and robust and generate an audible as well as visual warning when the accumulated dose limits are exceeded. The measurand is the deep personal dose Hp(10) due to photon radiation. Dose meters are (colloquially) also called dosimeters, dose warners, alarm dosimeters or dose warning devices.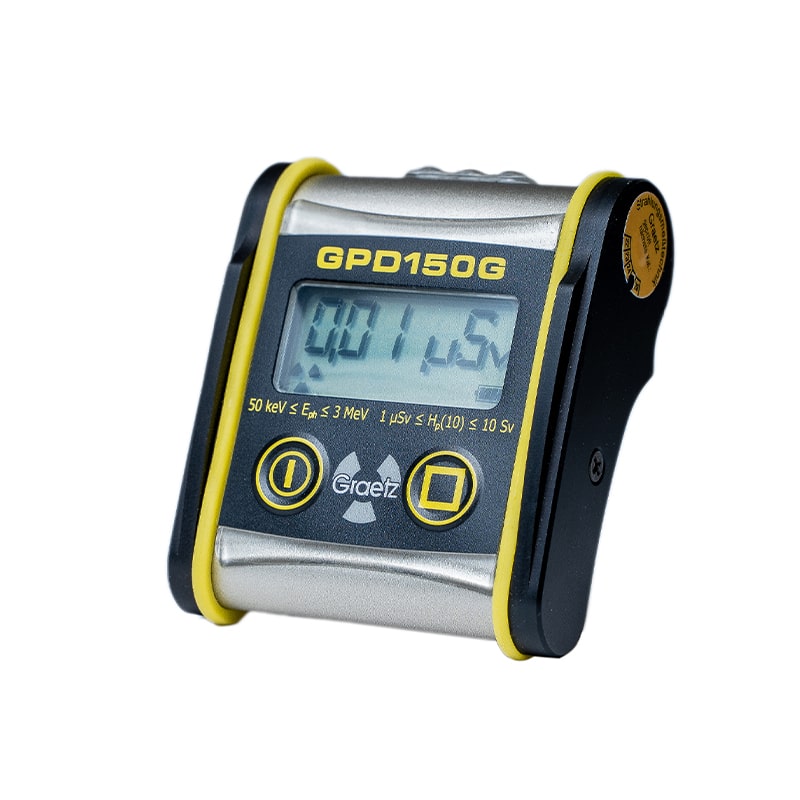 Overview of the dose meters in our product portfolio
Compact, rugged and battery operated personal dosimeter with dose and dose rate warning function Hp(10). High reliability due to constant self-monitoring and easy to operate.
Compact, battery-operated personal dosimeter with dose rate display and warning functions. PTB type approved and therefore calibratable.
Send us your non-binding inquiry about products in this category:
We will be happy to assist you in selecting the right product for your individual application and send you an offer or information on where you can purchase our products in specialized stores.